Our globally successful FROG range was the first personnel transfer carrier on the market to protect passengers from the four major risks of transfer: falling, collision, heavy landings and immersion.
The FROG story
From the tropics to the Arctic, in high seas and extreme weather, the FROG has proven itself through experience. With over 800 in operation, our original, reliable range provides a million safe transfers every year.
Since launching the FROG, we've researched, reinvented and refined to bring you its worthy successor: the FROG-XT. Built on the same solid foundations, this next generation capsule offers greater comfort and safety, wider operating parameters and a higher capacity.
Certification
Brazilian certification
The FROG-6 has been officially certified by the Directorate of Ports and Coasts (DPC), which is the accredited body for offshore safety, for use in Brazil. This was a result of the Brazilian Navy witnessing the FROG-6 undergoing immersion, load, vertical and lateral impact tests.

The standard method of transfer offshore in Brazil is by helicopter and traditional rope baskets are commonly used as a contingency. However, the country's continuing commitment to exploring evolving methods of transfer has led to Reflex Marine being approached by a number of regional operators. Brazil is an important market and the interest shown by the Navy is clear evidence of the high esteem in which the skills, knowledge and expertise of Reflex Marine are held worldwide.
Reflex Marine has an established partner, Sparrows BSM, based in Macae, Brazil, who offer Reflex Marine products as well as inspection, maintenance, replacement parts and training.
Contact our experienced sales team for more information.
Mexican certification
In August 2014, the Mexican merchant marines officially certified the FROG-6 for use in Mexican waters. In order to achieve this accreditation, the FROG-6 was tested and witnessed by both prospective purchasers and those who have to make crew transfers from vessels onto the offshore rigs. All have preferred the FROG-6 to the current basket method, which is nicknamed "La Vuida".
The latest tests, in January 2014, were witnessed by representatives from the Centro de Normalización y Certificación de Productos, A.C. (CNCP), who certified that the FROG-6 conforms with all the established requirements set out by Mexican law.
Reflex Marine has an established partner, GINEMEX, based in Cuidad de Carmen, who offer Reflex Marine products as well as inspection, maintenance, replacement parts and training.
Contact our experienced sales team for more information.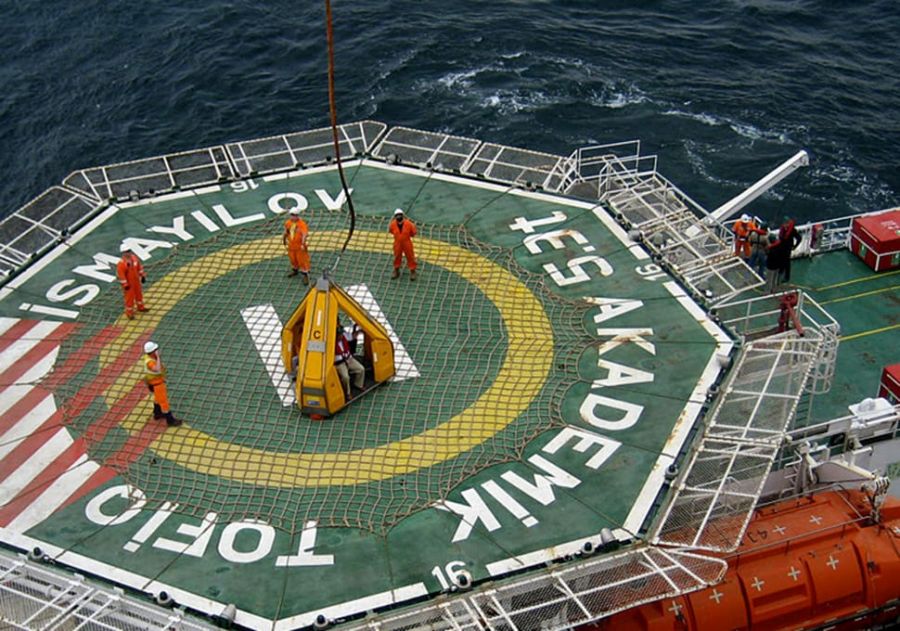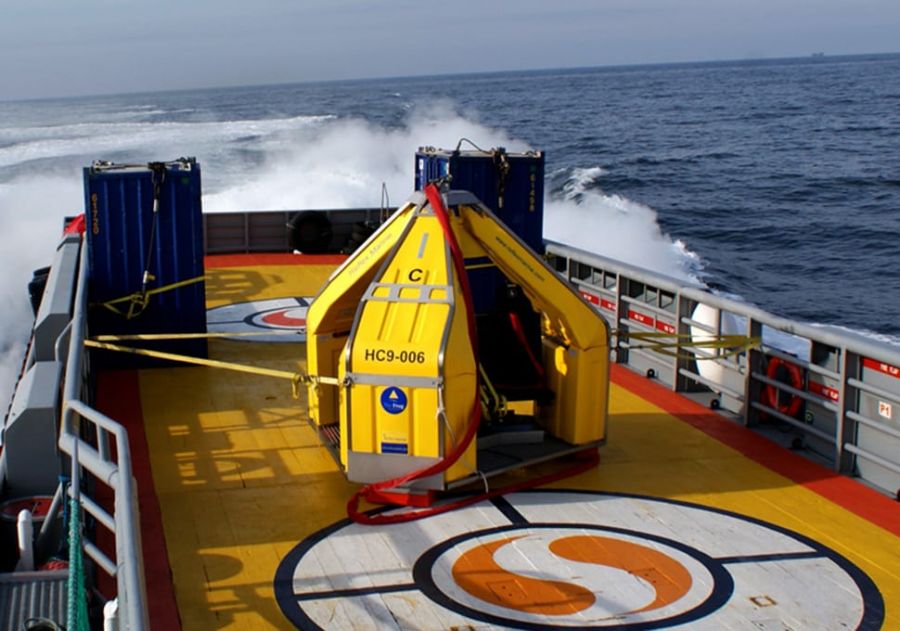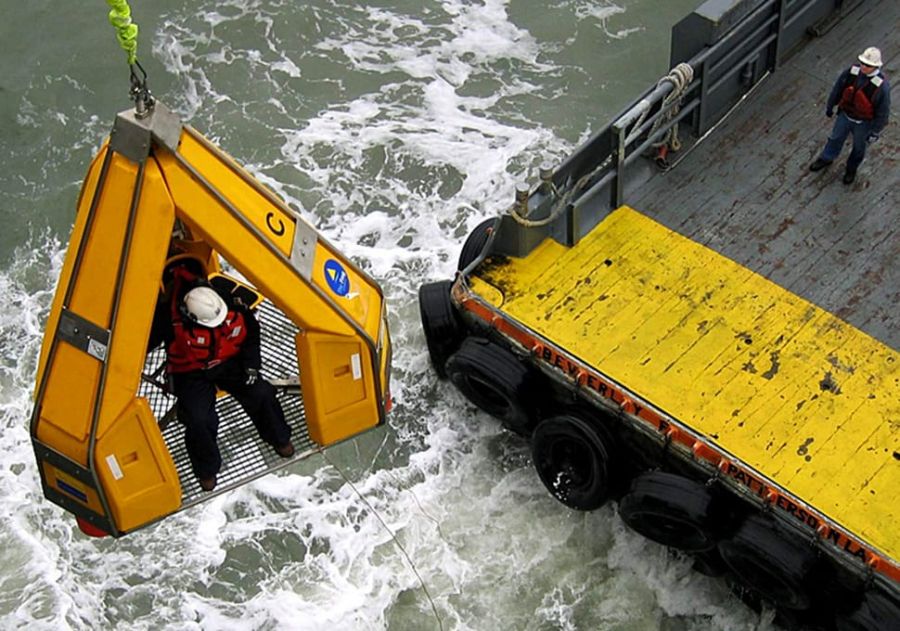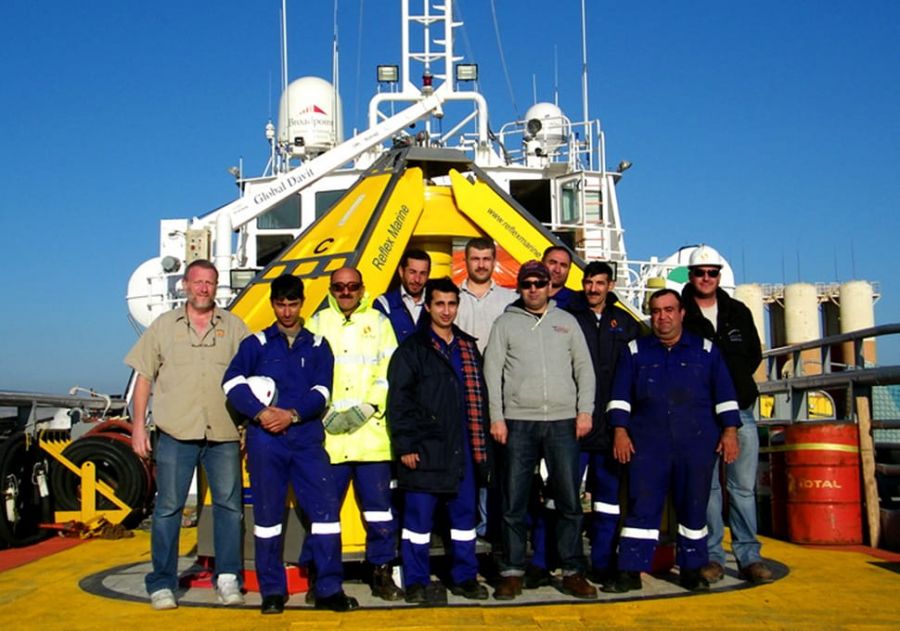 Operational applications
Routine transfers
The FROG-6 is an excellent operational tool where crane operations are the dominant method of crew transfer.

With a similar footprint to the FROG-3, the FROG-6 provides a more efficient transfer rate and is suitable for the majority of operations.

Also offering stretcher-carrying capabilities, the FROG-6 is a versatile and robust transfer device delivering value and comprehensive safety to your crew transfer operations.
MedEvac transfers
Many injuries, such as injured arms or hands or generally sick personnel, prevent the use of a rope basket transfer. These factors make the FROG the ideal method for carrying out personnel transfer for the sick and injured.
It is quick and easy to convert the FROG-6 to MedEvac mode, taking under 10 minutes, and the unit can be stored ready in this mode. Walking or stretcher-bound casualties still benefit from all the safety features the FROG-6 has to offer, which protect them from falling, immersion, lateral and vertical impacts. The seating arrangement also allows for a medic to support the passenger during the transfer.
Track record
The FROG-6 was introduced in 2007 as our response to client feedback and industry demand for higher capacity devices with even greater levels of protection.
Some long-term users of the FROG-3 were early adopters of the FROG-6, as they saw its potential to move people more safely and efficiently. Sakhalin Energy, for example, made the transition, and
Andrew Fendt, the Offshore Installation Manager of their Lunskoye-A platform commented:
It may only seem like a small thing – going from three to six seats – but it has surprised me how it has revolutionised our safety-critical daily vessel transfer operations.
Ongoing support
We offer lifetime product support for FROG customers. If you own a FROG, we'll continue to offer replacement parts, servicing, training, and operational support for the entire recommended lifespan (detailed in your product's User Manual).
If you'd like to know more about upgrading to a FROG-XT, please contact us to speak to a team member.